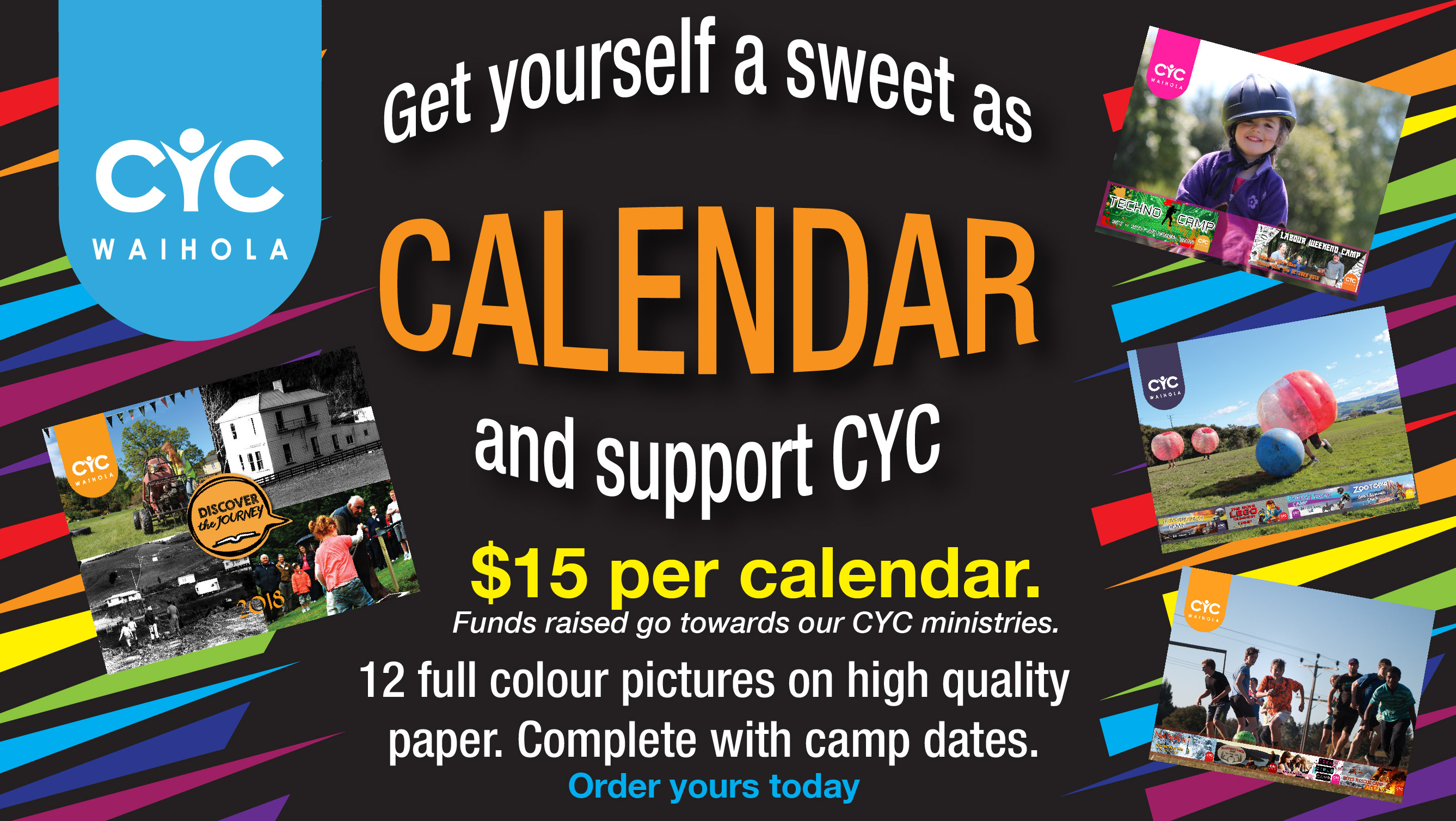 ON SALE NOW FOR $10!
You can order yourself or friends our sweet as 2018 Calendar from CYC Waihola using the form below.
Calendar is printed on high quality card and includes all our camp dates and special events for 2018…. don't forget a date again. Order yours today.
All proceeds from the calendar go straight back into our CYC ministries fund.