All are welcome to attend the Annual General Meeting of Christian Youth Camps Waihola Incorporated to be held on Saturday 27th June 2015 starting at 10.00am at the Main Lodge at our campsite at 70 Finlayson Road, Waihola.
We have Rev. Brian Harvey the Youth Ministries Director of PYV in Australia over as our guest speaker this year. As part of the AGM Brian will talk to us about some insights into Christian Camping and its benefits, we will also get to hear about what PYV is and how its working Australia. After lunch Brian will do an Youth Ministries Workshop that everyone is welcomed to attend.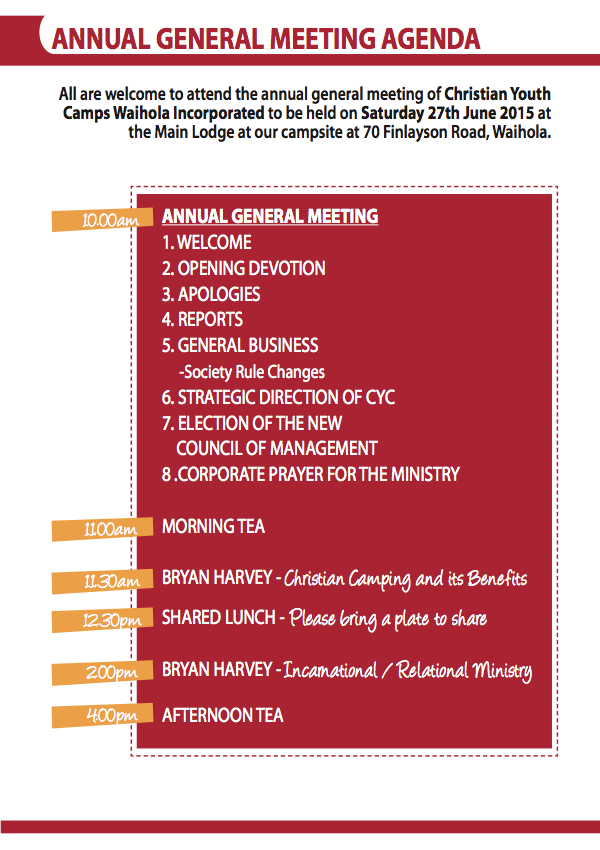 Guest Speaker – Brian Harvey – Youth Ministries Director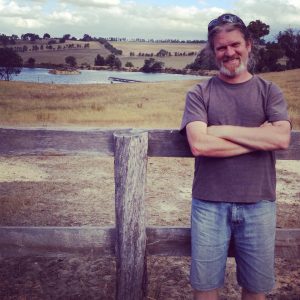 Serving as the Youth Ministries Director for the Presbyterian Church of Victoria, Brian Harvey began his ministry life in The Salvation Army. Over fifteen years, he was involved in local church ministry and in denominational youth work. Coming into the Presbyterian Church in late 2006, he has enjoyed being a local church youth pastor and a parish minister, and has been involved with Presbyterian Youth Victoria (PYV) over that time. He is also involved in other committees of the PCV and sits on the Board of St Andrews Christian College. Brian loves being married to Anne, has two adult sons, one dog and one cat. He also enjoys reading and riding motorbikes, something he wishes he could do more of.
Presbyterian Youth Victoria (PYV)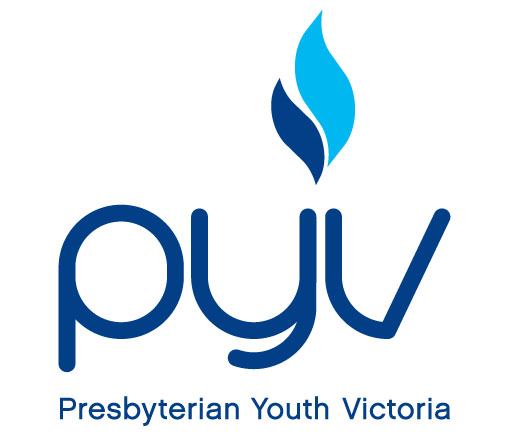 Presbyterian Youth Victoria (PYV) is the youth organisation of the Presbyterian Church of Victoria (PCV). PYV aims to glorify God by assisting the congregations of the PCV in the development and nurture of youth for the service of Christ Jesus. PYV does this through the running of camps and events where youth from around Victoria come for fellowship with one another and to hear the Gospel preached. PYV also provides leadership training for local church youth ministries. PYV Councillors and senior leaders will mentor local church youth leadership teams as they implement grow disciples through their youth ministry.