Interested in being a leader at CYC Camps??
– then this is the camp for you!!!!!
CYC Waihola is keen as mustard for our camps to be filled with passionate leaders with a real desire to reach young people for God.
Whether you are a natural born leader or just like to work away in the background we would love to have you attend our camp.
The weekend is FREE!!!!
(We do however welcome your donations to cover food and costs).
We will learn about (amongst other things):
– Evangelism training
– How to give your testimony
– Leadership within a camp environment
– practical leadership
– Rules at Camp
And learn how to run camp activities such as:
– flying fox
– go carts
– archery
– air rifles
– kayaking 
This is aimed and based around being a cabin leader at our kids camps in Waihola but in full of useful tips and information for any young person looking or already serving in a leadership role.
If you have attended the leadership camp before then we welcome you to come along and share your experiences and join in the fellowship with future leaders.
All leaders must be 15 years or older to attend this camp and it is required for all those wishing to be leaders at CYC camps.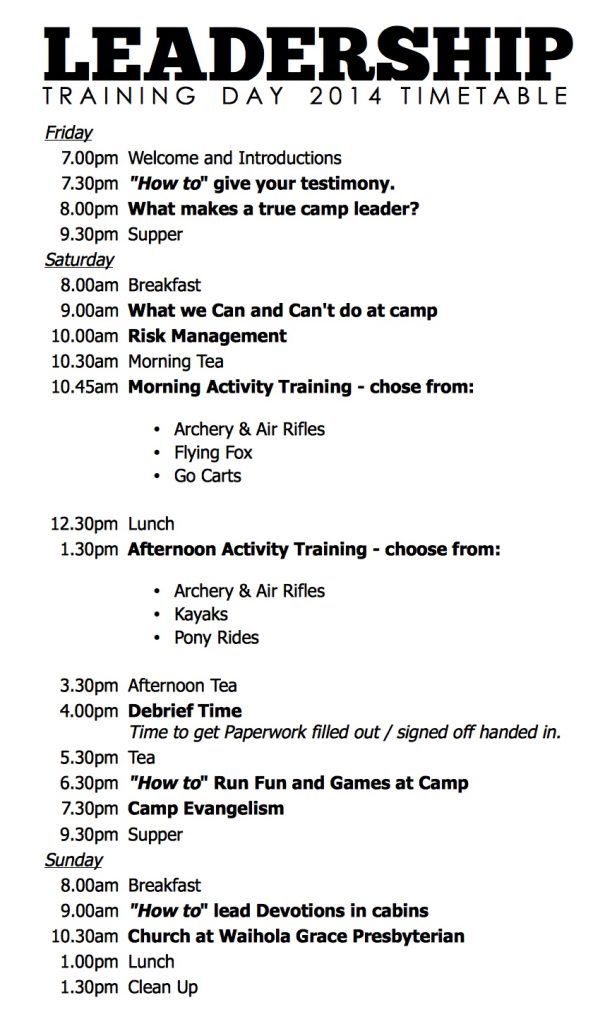 For more information or enrolment detail please email us at kidscamps@cycwaihola.org.nz