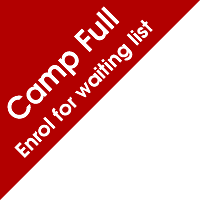 This backcountry tramping trip takes us along the spectacular yet rugged South Coast Tramping track in the bottom of New Zealand's South Island. We head into the remote reaches of Fiordland National Park.

The amazing thing about this tramp is there are no hills – just lot's and lot's of mud and roots!
We are heading to the same location that the Junior Tramping Camp is heading but don't be fooled into thinking it will be a "dawdle in the park":
The distances are bigger
The track is rougher in places
It's a extra day!
However we will still tramp along golden beaches (which often includes seeing Hectors Dolphins close to shore), and old bush tramways which are dead flat (but also sometimes quite muddy!)

We walk still cross all the wooden viaducts including the Percy Burn Viaduct (the tallest wooden viaduct in the Southern Hemisphere).

To finish the tramp off on the last day we get to travel on the Wairaurahiri Jet for 90 minutes up the Wairaurahiri River and across Lake Hauroko ( NZ's deepest lake at 632m and the 17th-deepest of the world's 5 million lakes). The Wairaurahiri River is also known as "New Zealand's longest waterfall" as it drops 200m in its 27km length.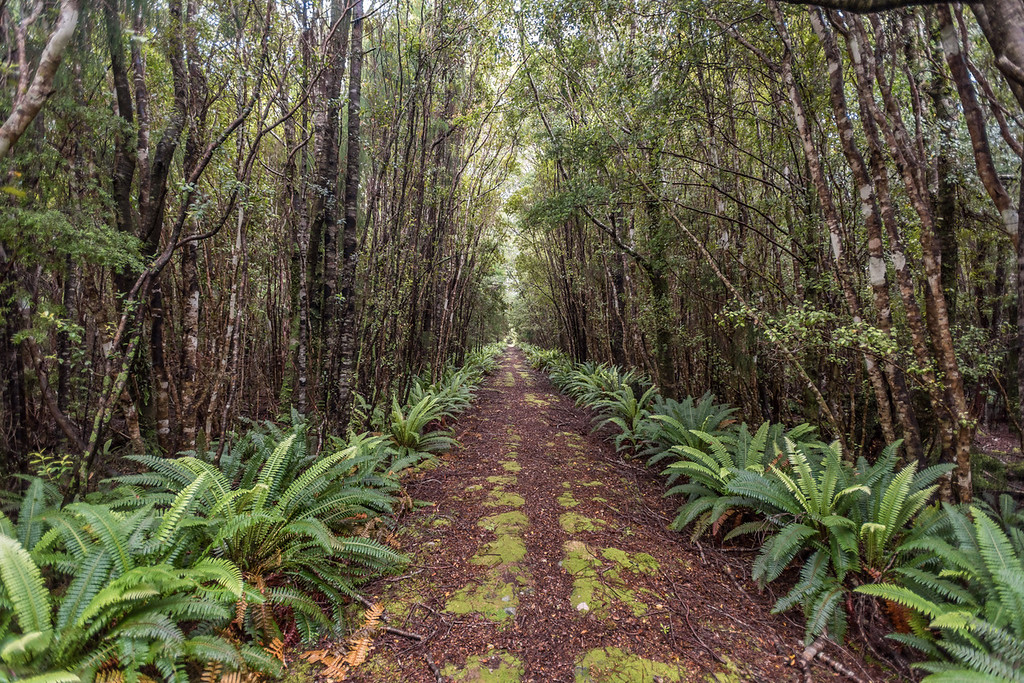 We are tramping "as much as we can fit" of the South Coast Track near Tuatapere in Southland.
The actual tramping track takes us along the southern boundary of Fiordland National Park along the rugged coastline of the Southern Ocean.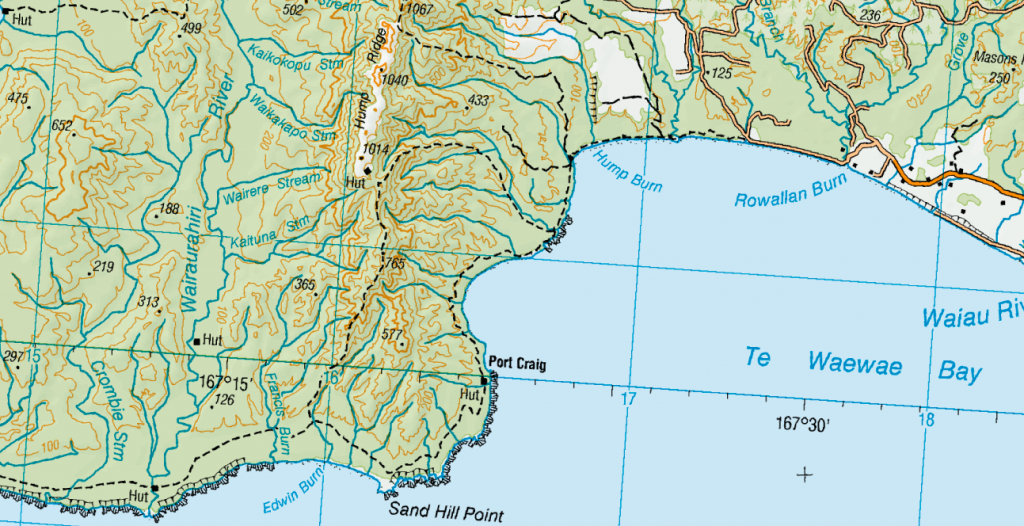 Our intended plan is:
Friday 11th December
We travel from Waihola to Lake Hauroko to catch the Wairaurahiri Jet for our ride down to the Wairaurahiri river from the Lake Hauroko road end. The boat ride lasts 90 minutes and is one of the most spectacular jet boat trips in the world as we drop around 200 metres of altitude over 34kms of Grade 3 rapids. This river is the fastest-flowing navigable river in New Zealand and is a breath-taking ride! We stay in the Wairaurahiri Hut.
Saturday 12th December
Start tramping early we head to the Waitutu Hut (6 hours, 13km) where we will stay the night. The forest we travel through on this leg of our trip is some of the most spectacular in the country. The bird song is astounding as we are greeted with Kaka, Tui and Bellbird song. Once we've arrived at the Waitutu Hut In the afternoon we will explore the surrounding area.
Sunday 4th October
A big day trip to Westies Hut at Prices Harbour. This crazy hut is built in sea cave and is on my bucket list to visit. We then return the same way back to Waitutu Hut for another night (10 hours, 24km).
Monday 5th October
Tramp back to Wairaurahiri Hut for a late lunch / afternoon tea and then on through to the Percy Burn Viaduct Hut. (7 hours, 20km). We sleep the night next to the Percy Burn Viaduct that is 36m high and 125m long.
Tuesday 6th October
Our final day has us tramping past Port Craig through to the Rarakau road end. Past beaches featuring hectors dolphins and gemstones. (8 hours, 26km)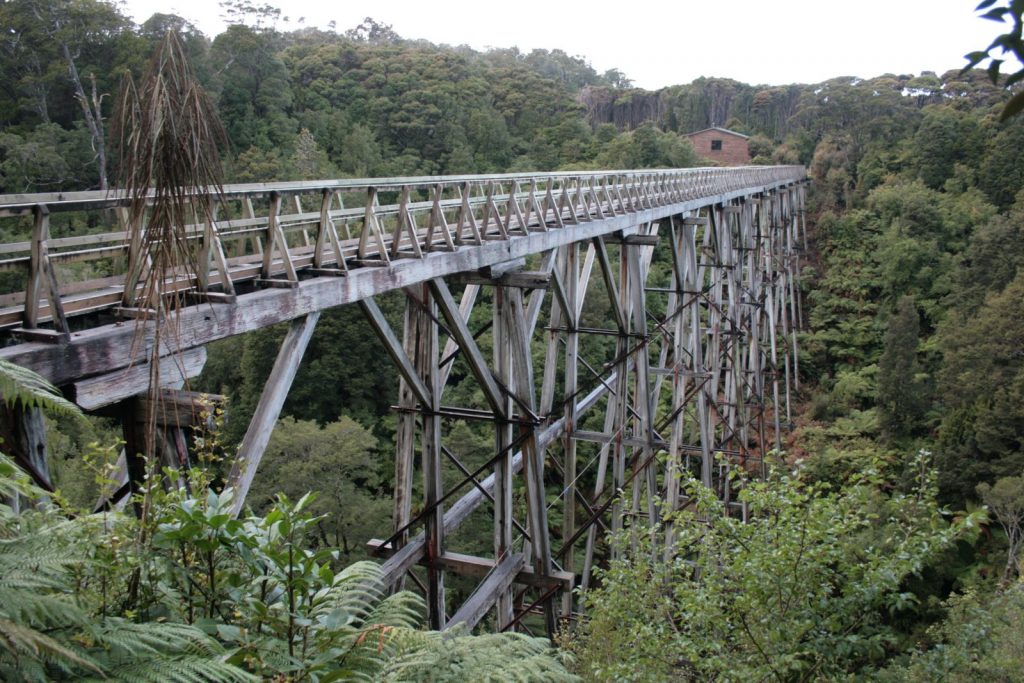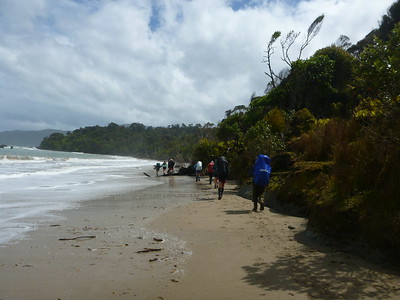 CYC Waihola Tramping Camps Feature...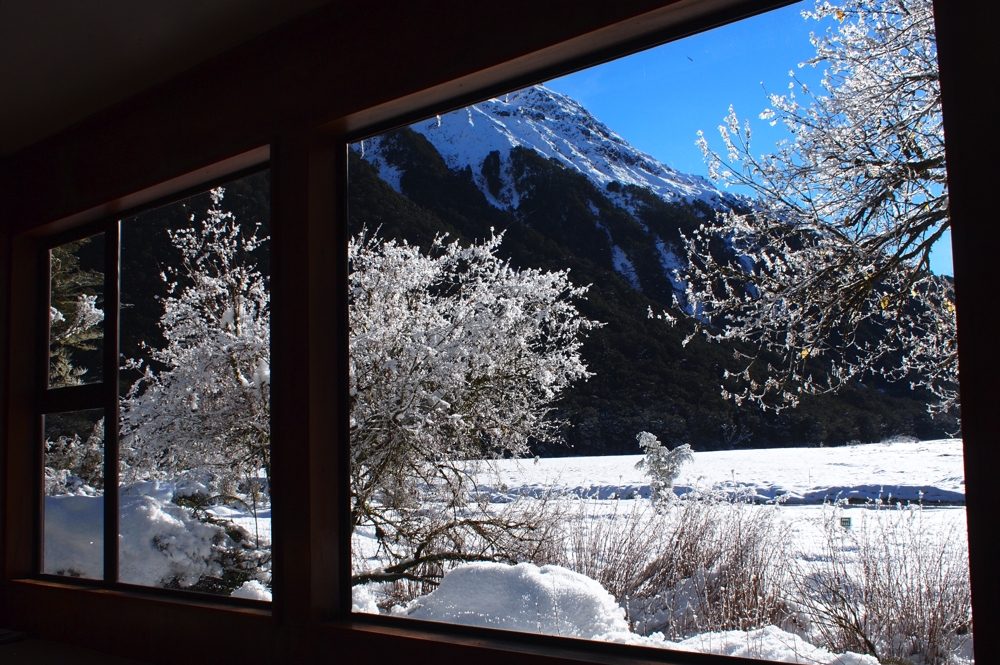 Backcountry Huts and Tents
We will be staying in public DOC back-country huts* in the remote wilderness - these huts give us some shelter but are often cold meaning warm clothing is a must. But the scenery is oh....so amazing!

* we also take tents just in case there is no room for us in the huts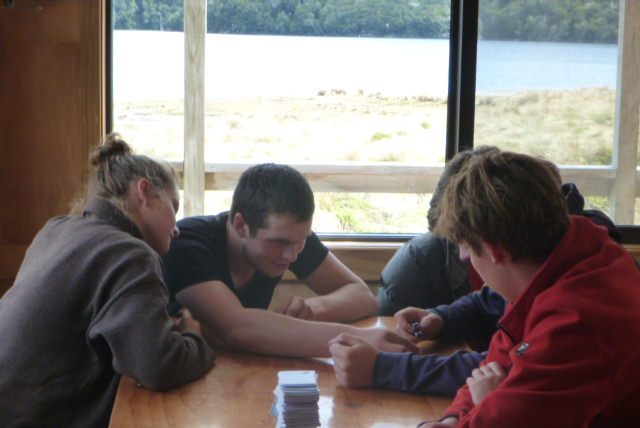 Fun and Games
With no power or cellphone coverage*, we have plenty of time to play cool games like "The Most Awesome Game in the World" and make our own fun in the wilderness.


* we have a satellite communicator for emergencies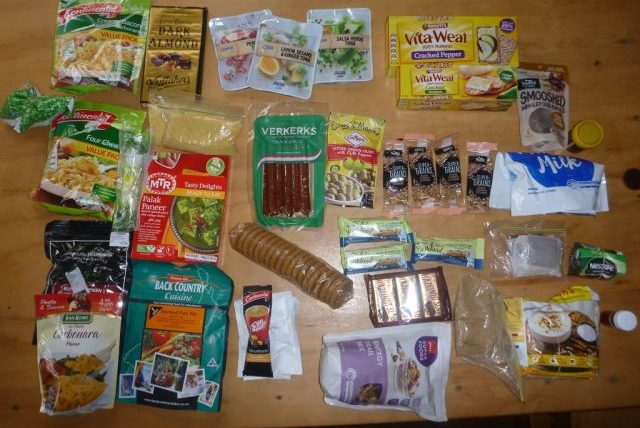 Good Food
Tramping is all about walking, good company and eating food. Lots of snacks to build up your energy for tramping
Testimonials from previous tramping camps...
"I really really loved the tramp up the Huxley valley - it was so fun. I so wish I was able to go again!"
"It was my first tramp and I had no idea what I was doing but that tramping trip down the South Coast was one of my best memories as a teenager. Now I'm in my twenties I'm still doing lots of tramping"
"I just wanted to thank you very much for the tramp in the Hollyford. [My daughter] loved it and she has been talking about it a lot since ... [she] came back further encouraged spiritually"
Essentials to know before you enroll...
These are essentials to know before you enrol in this tramping camp:
You will need good fitness and be able to walk at least 20km each day on the flat. You can start building fitness now by going for increasingly long walks each week.
You will need to carry all your own gear and food in a tramping pack. We will not carry your food, clothes or even your hairbrush for you. As an group tramping camp we will also be carrying shared equipment which you will need to carry your share of.
There are some essential gear requirements for tramping. These include the following non-negotiable items to keep you warm and safe in the wilderness:

Good boots with ankle support
Warm Sleeping Bag (not a "cheap warehouse one") – ABSOLUTELY ESSENTIAL IT IS RATED TO -10oC or greater 
Waterproof rain jacket (not a "nylon parka")
Good thermal layers (base, mid and top)
Waterproof dry bags or pack liner

 Our leadership consists of leaders with a combined total of over 100 years tramping experience in the wilderness.