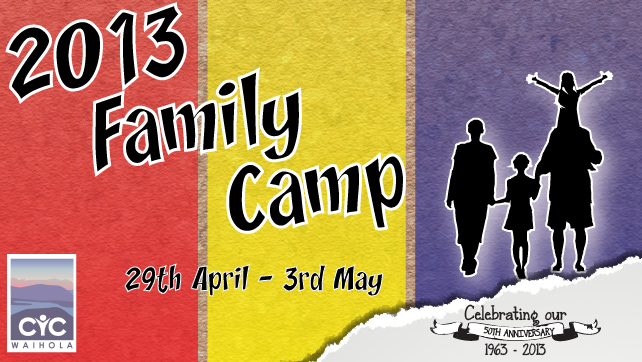 Here are the talks from the 2013 family camp:
Amazing Grace, How sweet the sound?! – Romans 1-8 – Mark Cooper-White
Talk One – One MESSAGE, one METHOD (Romans 1:1-17) – Talk 1
Cash Cowboys and Speeches That Changed The World
Christians 'already in' Rome – Acts 21-41
Remember Saul? Paul? – Acts 7, 8 & 9.
God has only ONE message of salvation – Romans 1:1-7
God has only ONE method – Romans 1:16-17
Romans: the speech that changed our world Pick the treasures from it.
Talk Two – What's wrong with the world?(Romans 1:18 – 3:8) – Talk 2
The New Black
God's wrath is being revealed – Romans 1:18-32

Swap better for worser
Getting what is asked for
Coming back to God

Good people need God's forgiveness.- Romans 2:1-11
People who've never heard about God need God's forgiveness. – Romans 2:12-16
Jews who have God's Law need God's forgiveness – Romans 2:17-24
Rosaria's stor y – Romans 3:20-24
Talk Three – The FIX for the Mess (Romans 3:9-31) – Talk 3
Courtroom Drama!
How can GOD let people o? – Romans 3.20-24
We've got a problem:

A few non-solutions (Romans 1.18-32, Romans 2.1-11, Romans 2.12-16, Romans 2.17-3.20)
The Satisfactory Solution (Romans 3.25, Philippians 2.6-11, 1 Peter 3.18)

The CROSS! – Romans 3:25-26
Can you fix my headlights?
God's Proper fixx means freedom from religion, fear, uncertainty
Talk Four – It 's ALWAYS been this way(Romans 4) – Talk 4
The seven most expensive words in business
Things are changing – Romans 3:21-31
Things are not changing – Romans 4:1-12
It's always been this way
Adopting new ways
Talk Five – THE Demonstration of Love(Romans 5) – Talk 5
ANZAC DAY signicance
Through Jesus we have

Peace (Romans 5:1)
Joy (Romans 5:2)
Hope (Romans 5:3)
Love (Romans 5:5)

All based on Christ's death – Romans 5:6-11
Adam wrecked it, Jesus repaired it – Romans 5:12-19
Why would you go anywhere else!?!?
Talk Six – Who's paying your way?(Romans 6) – Talk 6
Earning wages in a sucky job
Two questions about God's Amazing Grace and our sin

sin so Grace increases? (Romans 6:1-14)

Dead on the Cross
Risen with Jesus

sin because under Grace? (Romans 6:15-23)

Still Slaves whether you like it or not
To sin, or To Jesus

Common misunderstandings about Amazing Grace

Galatians 2:20
Philippians 2:12-13
Luke 13:24
Matthew 25:30
Titus 2:11-14

Grace is not a licence to be lazy – it's a Summons to Slavery!
Talk Seven – The Daily Struggle(Romans 7) – Talk 7
Knights in white satin
Three Questions in chapter 7:

Do you not know believers have died to law? (verses 1-6)

Released from law
Serve by the Spirit

Is the law sin? (verses 7-14)

Law brings sin to life
Sin must be seen as sin

Who will rescue us from our guilt? (verses 15-25)

The daily struggle against sin

Please save me, Jesus!
Talk Eight – A battle we can never lose (Romans 8) – Talk 8
For Whom does God work? – Romans 8:28
God's purpose for your life – Romans 8:29
The believer's obligation – Romans 8:12
All of Grace – Romans 8:30-34, Romans 8:1, Romans 8:35-39
God the Rescuer working for the good of sinners!
The Sovereignty of God – Romans – Stuart Johnson
Transformed by the renewing of your Mind – David Bayne