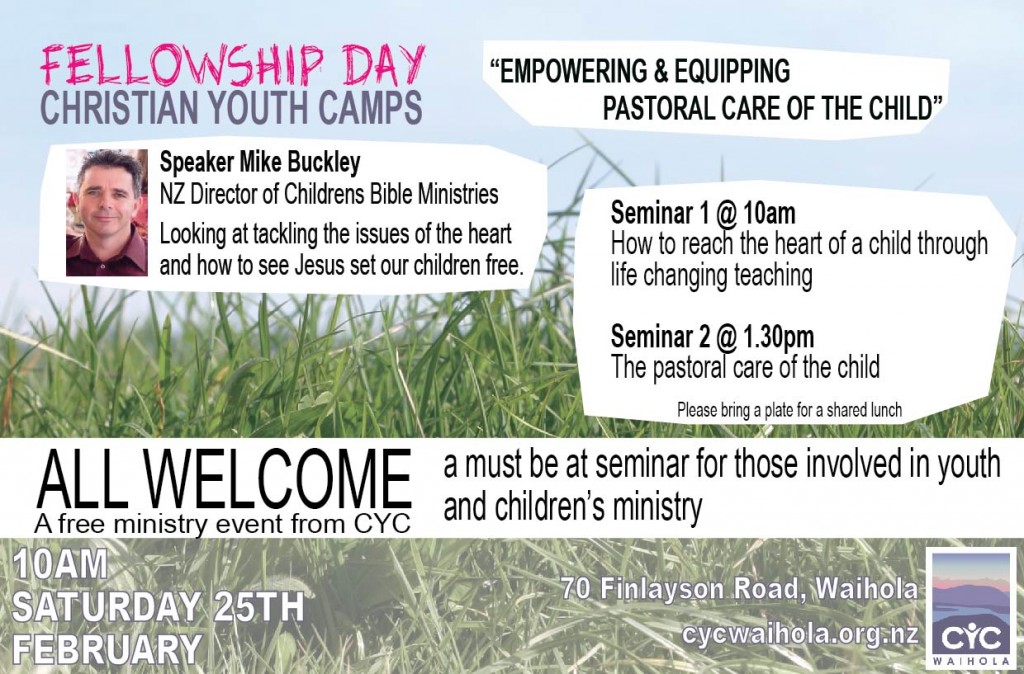 All are welcome to attend our Fellowship Day on February 25th starting at 10am.
Mike Buckley from Children's Bible Ministries will be presenting two seminars on "Empowering & Equipping Pastoral Care of the Child".
| | | |
| --- | --- | --- |
| 10.00am | Seminar 1 | How to reach the heart of the child through life changing teaching |
| 12.00pm | Shared Lunch | Please bring a plate to shared |
| 1:30pm | Seminar 2 | The pastoral care of the child |
This seminar is an unmissable event for those in children and youth ministries.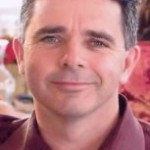 The Rev. Mike Buckley is a life-long minister to children. He has been a Children's Ministry Pastor for 7 years; a Family Ministries Pastor for 8 years and is the current NZ Director of Children's Bible Ministries. He is a Faith Bible College Graduate; CBM graduate and has attended the Bethany Theological Institute (in the USA) to gain a Bachelor & Masters Degree in Religious Education (1st Class Honours); he also has a NZQA Diploma of Christian Ministry. Mike is an ordained Minister through International Ministerial Fellowship (USA) and Assembly Of God NZ. He is married with five children and currently lives in Auckland.