Cancellation (20th March 2020):
It is with much regret that the CYC Waihola Council of Management have decided to cancel this year's family camp. 
Given the increasing spread of Covid-19 and the Government's announcement yesterday that mass gatherings of more than 100 people inside are banned, our Council of Management believed it prudent and wise to cancel rather than modify the camp format.
For I am sure that neither death nor life, nor angels nor rulers, nor things present nor things to come, nor powers, nor height nor depth, nor anything else in all creation, will be able to separate us from the love of God in Christ Jesus our Lord. 
Romans 8:38-39 
All attendees at our Family Camp must register online for catering and health/safety purposes.
Unfortunately our on-site accommodation is now full – however you can register for the waiting list.
CYC Waihola Family Camp is a camp of fellowship, teaching, discussion, great fun, good food and above all getting closer to God through His Holy Scriptures.
The camp is for all families, couples and individuals that desire to dig deeper into the historic faith of the Scriptures. CYC Waihola puts together this camp believing that the Bible is fully inspired by God and is the final authority on all matters of the Christian faith.
The Family Camp committee expects all those at camp to attend all meetings, fully support the camp programme and happily observe the posted camp rules. You will also be expected to assist with camp duties where possible.
Here are some of the speakers we have lined up to speak this year….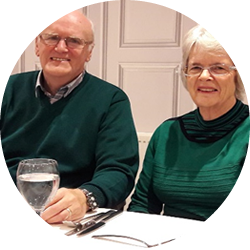 Bio:
Alfie Orr was born in Northern Ireland and came to NZ when he was 21. After marrying his wife Elsie, they went to live in Ireland. At present he is the pastor of South City Reformed Baptist Church in South Auckland. The church started as a church plant about five and a half years ago. He has also pastored churches in both New Zealand and Northern Ireland for over forty years. They have four children and now have eight grandchildren.
Topic:
'Christ and His Care for His Church.'  Studies in the book of Revelation; chapters 1 to 5.
Bio:
John and his wife Alex have lived in Invercargill since 2016 serving at the Grace Presbyterian Church there. John and Alex were married in Auckland, and soon after went to the States to study at Covenant theological Seminary in St Louis. 
Topic:
Kept for Judgement or Kept for Christ?
Very often we can imagine that the the greatest hinderances to the Gospel in our Country come from outside the church. When we read our bibles however, it appears that internal faithlessness of God's people is as often as much of a problem as any external attacks. The book of Jude addresses these problems with a description of faithlessness within the church that we are prone to today as much as ever. We will be studying this short letter together, and thinking about how we might contend for the faith in our current time.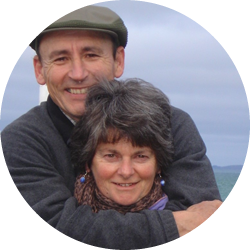 Bio:
Trevor and Mary both became Christians at Lincoln University and were married in 1974. They are blessed with four daughters and four grandchildren. Trevor has been a ruling elder for over forty years in the Christchurch GPC congregation and they are now members of Grace Bible Church, Dunedin. Trevor has a passion to unfold the relevance of the Old Testament Scriptures.
Topic:
How God kept the Jews through Captivity to Messiah. The 400-year period between the Testaments are often called 'The Silent Years'. That is because there is no record of this period in Bible history. However, this does not mean that God was not at work! The talks will consider how God preserved his people in Babylon, Egypt and Judea. As in the Old Testament, there were times when God's people flourished and times where they degenerated. There were heroes of the faith and corrupters of godliness. We will see how prophecy was being fulfilled and how the world was being prepared for the Gospel.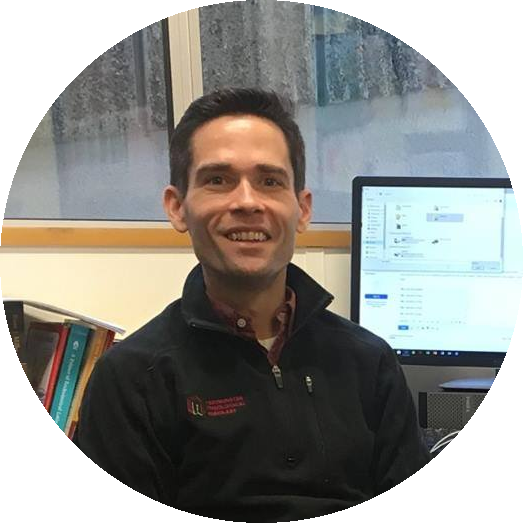 Bio:
Jason and Sarah have been married from twelve, almost thirteen, years and are the proud parents of Natalie, John, and Annabelle. Jason attended Westminster Theological Seminary and served in pastoral ministry in the Presbyterian Church in America for seven and a half years before coming to do doctoral work at the University of Otago in January 2018.
Topic:
Athanasius and the Arian Controversy/Council of Nicaea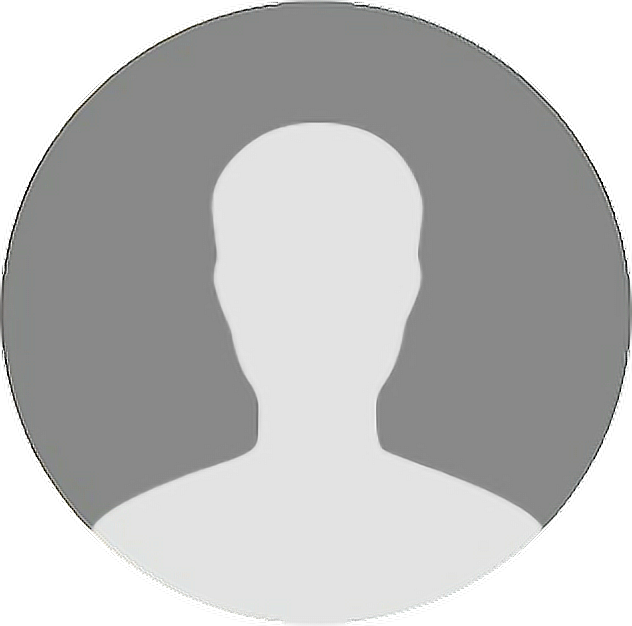 Bio:
Mervyn Marshall is a long-serving member of the CYC Waihola Council of Management and an elder of the Grace Presbyterian Church in Gore. 
Topic:
Two talks with one on the Scottish Covenanters Donald Cargill and James Renwick and the other talk on John G. Paton – a missionary to the New Herbides
Other Features of Family Camp 2020
Here are the other features of Family Camp this year.